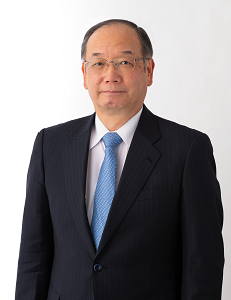 Tatsuro Ishizuka
President
The Hitachi Global Foundation
The Hitachi Global Foundation was established in 2015 by the merger of five foundations with the aim of building a sustainable society and contributing to the global community through various activities focused on three key areas: "promotion academic research, science and technology," "human development," and "building multicultural symbiotic & diverse societies."
The first of the five foundations of Hitachi was established in 1967 to support young researchers as advocated by Chikara Kurata, second President of Hitachi, Ltd., inherited the intention of Namihei Odaira, founder of Hitachi "to contribute to society through business activities". The second foundation for supporting healthy youth development was established by Kamejiro Takeuchi, former Vice President of Hitachi, Ltd., and the third foundation for supporting home education and early education was established by Kenichiro Komai, third President of Hitachi, Ltd. Finally, the fourth foundation for addressing environmental and pollution problems and the fifth foundation for supporting university faculties and researchers from Southeast Asia were established, building the roots for the today's Hitachi Global Foundation.
The rapid development of technology such as IoT has made our lives richer and more comfortable. On the other hand, there is growing unrest in increasingly diverse, complicated and globalized society. In Japan as a science and technological powerhouse, it is concerned that younger generation is less interested in science and technology, which would shake the base of manufacturing and innovation. Moreover, there are serious concerns about the impact of on local communities of rapid aging, declining birthrate society and falling population, and there is an urgent demand for helping establish a society where children and the elderly can lead safer and more secure lives.
Considering such increasing social issues, the Hitachi Global Foundation, as Hitachi's corporate foundation, will continuously strive to contribute to society with respect for our predecessors' aspirations and over 50 years of history.
We sincerely appreciate your continued support and encouragement.