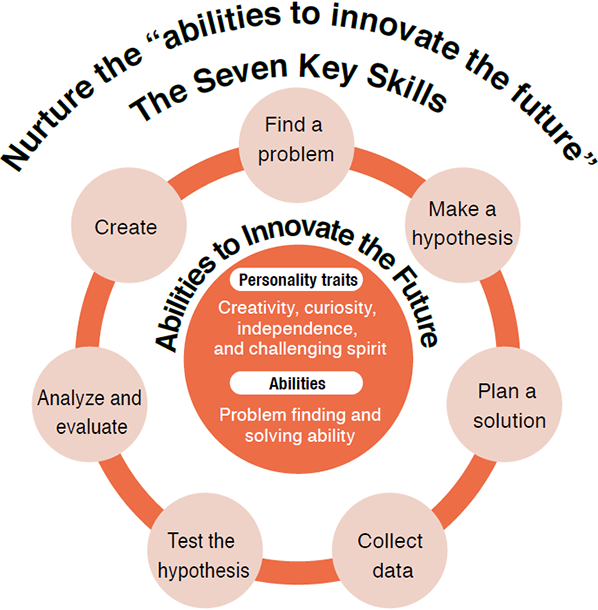 In this age, society is changing at an accelerated rate and it is difficult to make predictions about the future. We need students to ask questions and aim for solutions on their own instead of passively dealing with changes, challenge themselves to create new value through cooperation with others, and have the ability to carve out the future.
At The Hitachi Global Foundation, we work to support the training of human resources in science and technology that will bear the next generation. In our programs, we have established the personality traits (creativity, curiosity, independence, and challenging spirit) and abilities (problem finding and solving ability) required for future human resources in science and technology, and defined these as Abilities to Innovate the Future.
Through being placed in long-term teams to tackle self-established problems based on the theme of solving school problems, students encounter the process of finding and solving problems multiple times.
This program aims to nurture these personality traits and abilities through independent and cooperative study.